Expo 2020 Dubai will be full of festive activities with Diwali celebrations. Expo will have a special selection of events and activities for the festival of lights. From live dance and music to art, cinema, food and a specially curated 360-degree digital re-creation of India's Past, Present, and Future at Al Wasl Plaza.
4 November 2021 | 22:30 - 01:00 Jubilee Stage


1] Dhol Tasha

2] When Chai Met Toast

3] Badshah - Indian rap sensation Badshah will headline the Diwali edition of Late Nights @ Expo at Jubilee Stage on November 4

4 November 2021 | 21:05 - 23:00 Dubai Millennium Amphitheatre

1] Deepanjali - Celebration of Oneness - collaborative performance showcasing India's unity with Deepanjali - a celebration of oneness.

2] Lok Chhanda - Critically acclaimed kathak dance Lok Chanda

3] Musical Night by Salim and Sulaiman, and Vipul Mehta - Musical performances will get going at 9.30 pm with hotshot music producer siblings Salim and Sulaiman Merchant in attendance.
5 November 2021 | 22:30 - 01:00 Jubilee Stage

Shilpa Ananth
Esther Eden
Peter Cat Recording Co
5 November 2021 | 20:30 - 21:30 Dubai Millennium Amphitheatre

Dhruv - The Dubai Millennium Amphitheatre will rock out to the sounds of Dubai-based Hindi band Dhruv
Treat Yourself with Special Dishes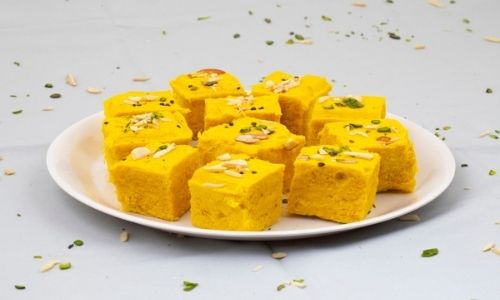 There's going to be an array of dishes to make the festival of lights even more memorable. Make sure you get your fill!
Kutir | 4-6 November | Special Diwali set menu by Michelin Starred Chef Rohit Ghai
Bread Ahead Bakery & School | Diwali baking workshop | 4-5 November
Farrago – The Expo Culinary Pod | 3-6 November | Exclusive Indian menu
Visit the Indian Pavilion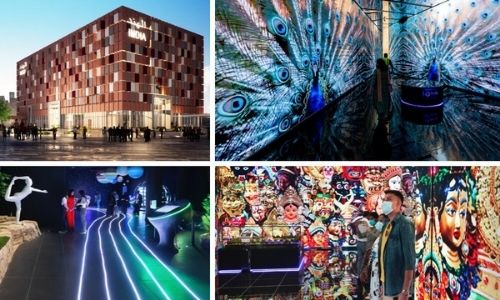 Showcasing India's art, culture, literature, cinema and cuisine from across 36 states and union territories. Discover Indian businesses across 27 verticals of the economy, India's states and the world's third-largest start-up ecosystem. Over 150 mega cultural and business events and 26 multilateral summits will be hosted over the course of 182 days. Learn More about India Pavilion.
TravelGuzs offers special deals on flights and stays for Expo 2020. Economy class flight to Dubai from any city in the USA at $699 and Business Class Flight at $3,328.
Call us for more details: 1-866-723-9393