Flying in business class is an experience that cannot be replicated. Just the thought of how comfortable the seating is, the delicious multi-course meals, the special entertainment facilities and the priority services will make you forget the hole it will burn in your pocket. As amazing as traveling in business class is, it obviously comes at a price. And a pretty high one too! But it's not all that difficult to find cheap business class tickets.
How to Find Out Cheap Business Class Seats?
By applying some simple tips and tricks you will see how easy it is to get cheap business class tickets to any destination of your choice. Read on to find out how you can enjoy business class seats for the price of economy class.
Keep An Eye On Airfare Sales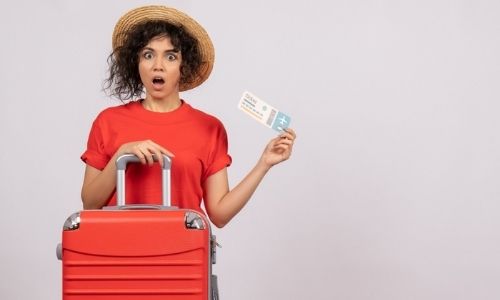 You will be surprised to know how often airlines put business class tickets on a sale for quite a good price. Whether you're looking for business class tickets to Europe or South America, you can find any of them in these airfare sales. So how exactly do you find out about these? Easy! Subscribe to airlines newsletters. Another great way to find out about these sales is through social media. With a lot of airlines using it as an advertising platform, you might spot some special offers on business class seats.
Looking out for such sales might just help you bag super cheap business class seats and get you those cheap business class tickets. If you do find a great deal on business class seats then make sure you book it immediately. You never know if you will get lucky again.
Stay Loyal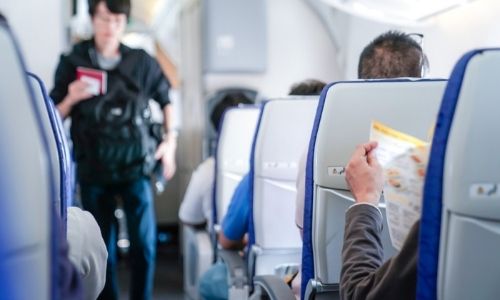 If you are a frequent flyer, you might already be a part of a loyalty program associated with a particular airline. Staying loyal to one particular airline can be immensely useful in getting those cheap business class tickets. Frequent flyers will get points every time they fly, as these points are collected, they can be put to good use. You can use these points to acquire not just cheap business class tickets, but free ones! You can also upgrade your flight tickets to business class seats using these frequent flyer points from your loyalty program.
Thankfully, nowadays airlines don't expect you to just keep flying to accumulate points. They are employing different strategies to tempt passengers to collect points. You have options like family pooling or obtaining points on purchases other than business class tickets.
Redeem The Miles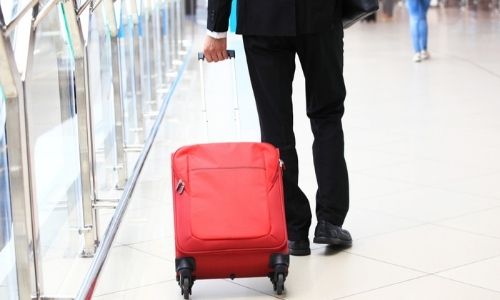 This is one of the simplest and most valuable ways to bag cheap business class tickets. You can earn miles and points in various ways. Whether it is from just flying, hotel stays and car rentals or credit card sign-up bonuses; it will make flying in business class much easier. This way you will be able to access the cheap business class tickets in a way or two. You can even upgrade from economy class to business class by redeeming the miles on your tab.
You can also consider another way to collect points through purchases made on airline-branded credit cards. Eventually, you can use this in exchange for a cheap business class ticket. If you are a businessman handling large transactions using a credit card it would be perfect for you. Or if you travel more frequently than the typical vacationer, the annual fee that is associated with cards like the American Express Platinum will pay for itself, with you quickly receiving plenty back in perks and rewards.
Bid For An Upgrade
There is another way through which you can get an upgrade without any points or miles on your name. Even though, having frequent flyer miles on your tab will definitely get you on the priority list. This system is available on selective international and domestic flights. Passengers who have booked economy class tickets will receive a mail-in a week or so prior to departure. Then the passengers can bid in this online auction to get upgraded and acquire business class seats. You can either use cash or even frequent flier miles to make a bid you think is appropriate. If your upgrade bid is successful, you will be informed about it 12 and 24 hours before your flight.
Here are some airlines that offer online upgrade options.
• Malaysia Airlines – MHUpgrade
• Etihad Airways – PlusGrade
• Cathay Pacific – Enhance
• Virgin Australia – UpgradeMe Premium Bid
Upgrade At Check-In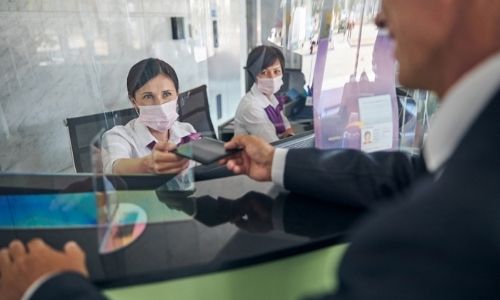 If you really want an upgrade, but don't have any miles or points left to redeem, this one is for you. You can simply receive an upgrade by purchasing it! Usually, airlines overbook as they assume that not every passenger will show up. So this means if there are seats left some lucky economy class passengers will get bumped up to business class seats. If there actually are seats available, airlines offer them at a cheaper rate during the online check-in. You can also inquire of the attendant, how much they are charging for the upgrade to business class. You could also get it at an even more reduced price than the online rate. The comforts of business class seats would only be a cheap business class ticket away.
Also, Find Out- Best Time to Book International Flight Tickets
Book your Trip Anytime, Anywhere with TravelGuzs 24 x 7 Online booking tool.
Avail 3 bags offer on your flight from the USA.
Call us for more details: 1-866-723-9393