Brisbane, the capital of Queensland, is the third-largest city in Australia.
With two million inhabitants, it is continually expanding and has a lively and energetic environment. Brisbane is a captivating and welcoming environment because of the breathtaking landscape around, the comfortable year-round temperature, the kind residents, and the relaxed culture.
The city exudes assurance and a can-do attitude that is motivated by young excitement. Strong migration from Southeast Asia and other regions has produced a rich cultural mix, making it the friendliest metropolitan city on Australia's east coast.
Cheap Flights To Brisbane


Brisbane is one of the most visited cities in Australia. Queensland's capital is a popular holiday destination for millions of travelers all over the world. However, the town has been regarded as a center for corporate events in the past few years. While the city is miles away from any of the American or European getaways, heading to Brisbane with Business Class tickets is a quicker way to reach the destination.
Many international airlines offer business class tickets to Brisbane, one of the busiest destinations for business class travel. At TravelGuzs, you can easily redeem, cheap business-class tickets to Brisbane from any city in the United States.
Looking for Cheap Business Class Tickets To Brisbane?
TravelGuzs is a one-stop shop for all travel needs. Whether customers want to fly to any destination or are looking for a beautiful place to stay. Our Travel experts will find out the best travel deals to make your trip remarkable. Check out our best business class deals, according to your travel dates and give us a buzz to help you save thousands of dollars on business class tickets to Australia. Our travel specialists in Business Class can help you arrange cheap plane tickets and accommodations for your travel style.
Fly Non-Stop from San Francisco to Brisbane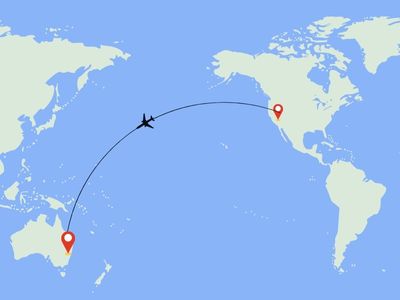 A new route operated by United Airlines will connect Brisbane and San Francisco. The route will begin service on October 28 and run three times every week for the whole year on a brand-new, 7,063-mile nonstop trip, Brisbane (BNE), and San Francisco (SFO) hub.
On the nearly 14-hour journey, United will employ a 257-seat Boeing 787-9 Dreamliner. The aircraft has 149 conventional coach seats, 21 Premium Plus recliners, 39 Economy Plus seats with increased legroom, and 48 Polaris lie-flat pods.
The Brisbane trip will complement United's current service to Australia, which currently connects Sydney (SYD) with Los Angeles (LAX) and San Francisco (SFO), as well as Melbourne (MEL) and Sydney. During the winter months, the airline will also restart service between Sydney (SYD) and Houston (IAH) and Melbourne (MEL) and Los Angeles (LAX).
With United's expanding network, discovering Australia's treasures is made simpler whether you're in Brisbane or elsewhere. Additionally, Virgin Australia, United's newest partner, offers connections from there to a variety of destinations around the nation.
San Francisco (SFO) ⇔ Brisbane (BNE)
Business Class | Round Trip
$6,678
BOOK NOW
---
San Francisco (SFO) ⇔ Brisbane (BNE)
Economy Class | Round Trip
$1,135
BOOK NOW
---
San Francisco (SFO) ⇔ Brisbane (BNE)
Premium Economy Class | Round Trip
$2,786
BOOK NOW
---
San Francisco (SFO) ⇔ Brisbane (BNE)
First Class | Round Trip
$9,021
BOOK NOW
---
Best Time to Fly Cheap Business Class To Brisbane (BNE)
The best time to fly business class to Brisbane is from March to May when the temperature during this season hovers between 50 and 80. This weather is pleasant for the tourists to enjoy nightlife and 8 hours of sunlight. Plus, tourists can avail of cheap business class tickets to Brisbane making it more remarkable to visit. Winter (June to August) and spring season (September to November) are also popular seasons to explore the city. But, since a lot of tourists prefer to visit in this dry season, it is difficult to avail of cheap business class tickets to Brisbane or cheap hotel deals during this time of the year. In high season, people rush to visit Brisbane to enjoy the mild temperature and dry days making it difficult to avail of business class deals on flights to Brisbane.
Places to visit in Brisbane
The capital city of Brisbane winds along the river and is a cosmopolitan hub on the doorstep of rugged national parks, idyllic beaches, and family-friendly destinations such as the Gold Coast and Sunshine Coast. Brisbane has an exciting social setting with lots of activities to add to your itinerary.
Just outside the city, you will find the rugged Scenic Rim mountains with great hiking, wineries, and retreats in the rainforest. Get adventurous right in town by kayaking along the river and climbing the Story Bridge or slow down your heart rate with a visit to the Lone Pine Sanctuary where friendly kangaroos and adorable koalas can be patted or cuddled.
Brisbane is also the ideal getaway to the family-friendly Gold Coast, with its sandy beaches and exciting theme parks, and a peaceful escape from the Sunshine Coast, where visitors can swim with humpback whales and explore one of only two ever-glade systems on Earth. Plus, the city has a vibrant range of hotels, spa facilities, and multi-cuisine restaurants and bars with ocean views which makes it the perfect place to travel with your family.
Check out this list of top tourist attractions in Brisbane.
Also, view our special airfares deals to Sydney and Melbourne from the USA.