Cheap Flights from San Diego (SAN) - Domestic:-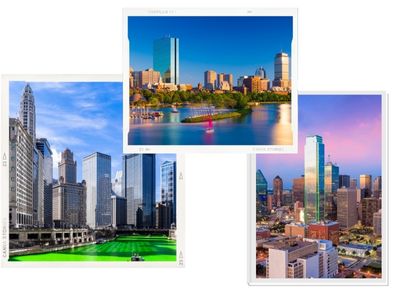 Flights from San Diego to Chicago
San Diego (SAN) ⇔ Chicago (ORD)
Business Class | Round Trip
$836
BOOK NOW
---
Flights from San Diego to Las Vegas
San Diego (SAN) ⇔ Las Vegas (LAS)
Business Class | Round Trip
$495
BOOK NOW
---
Flights from San Diego to Boston
San Diego (SAN) ⇔ Boston (BOS)
Business Class | Round Trip
$1,134
BOOK NOW
---
Flights from San Diego to Phoenix
San Diego (SAN) ⇔ Phoenix (PHX)
Business Class | Round Trip
$565
BOOK NOW
---
Flights from San Diego to Dallas
San Diego (SAN) ⇔ Dallas (DFW)
Business Class | Round Trip
$955
BOOK NOW
---
Flights from San Diego to Denver
San Diego (SAN) ⇔ Denver (DFW)
Business Class | Round Trip
$559
BOOK NOW
---
Flights from San Diego to San Francisco
San Diego (SAN) ⇔ San Francisco (SFO)
Business Class | Round Trip
$227
BOOK NOW
---
Flights from San Diego to Atlanta
San Diego (SAN) ⇔ Atlanta (ATL)
Business Class | Round Trip
$1,001
BOOK NOW
---
Flights from San Diego to Austin
San Diego (SAN) ⇔ Austin (AUS)
Business Class | Round Trip
$567
BOOK NOW
---
Flights from San Diego to Seattle
San Diego (SAN) ⇔ Seattle (SEA)
Business Class | Round Trip
$588
BOOK NOW
---
Cheap Flights from San Diego (SAN) - International:-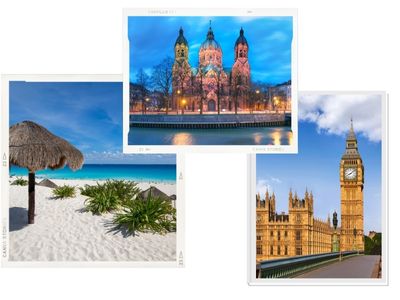 Flights from San Diego to Cancun (CUN)
San Diego (SAN) ⇔ Cancun (CUN)
Business Class | Round Trip
$1,069
BOOK NOW
---
Flights from San Diego to London
San Diego (SAN) ⇔ London (LON)
Business Class | Round Trip
$2,409
BOOK NOW
---
Flights from San Diego to Munich
San Diego (SAN) ⇔ Munich (MUC)
Business Class | Round Trip
$2,559
BOOK NOW
---
Flights from San Diego to Tokyo
San Diego (SAN) ⇔ Tokyo (TYO)
Business Class | Round Trip
$3,138
BOOK NOW
---
San Diego Airport:-
Three miles northwest of the center of San Diego, California, the San Diego International Airport, originally known as Lindbergh Field, is a world-class airport. The San Diego County Regional Airport Authority is its owner and manager. The airport's grounds include 663 acres.
Address: 3225 N Harbor Dr, San Diego, CA 92101
Phone: (619) 400-2404
Code: IATA: SAN, ICAO: KSAN, FAA LID: SAN
Hub for: Southwest Airlines, Alaska Airlines, Pacific Southwest Airlines, West Air
Time Zone: Pacific Daylight Time (GMT -7)
Email: acocustomerservice@san.org
For more information about the San Diego Airport Visit this Page.
About San Diego
The eighth-largest city in the US is San Diego, one of 18 cities that make up San Diego County in Southern California. San Diego has slightly about 1.5 million residents. The West Coast is much more laid back in San Diego.
The New Children's Museum, the renowned San Diego Zoo, and LEGOLAND are all located in San Diego, one of the country's most family-friendly towns.
Sitting on the coast of the Pacific Ocean in Southern California, San Diego is the major city in California. San Diego is said to be the birthplace of California. San Diego is a hub of extensive beaches and tourist spots. Talking about beaches, the best place to visit is La Jolla. In Spanish, La Jolla means, "the Jewel", an apt name for a Mediterranean-style seaside town. Visitors can undertake many activities like kayaking, surfing, tide pool hoping, and much more. An Army attraction for tourists is the US midway. It is the longest-serving Navy carrier of the 20th century. Besides the biggest ship, there are more than 25 aircraft on display. An attraction for animal lovers is the San Diego Zoo, top-rated everywhere.
The animals here are kept in their natural setting. The most popular inhabitants of the zoo are the Giant Pandas. Apart from this, it has a collection of 4000 rare and endangered animals, along with more than 700000 exotic plants. A visit to this zoo is a treat for animal lovers. Tourists can hang out at various beaches to shop, eat and enjoy. Since most of the beaches have a combination of these. San Diego is calling you to enjoy their various tourist spots and make memories in San Diego.
Also, view our cheap airfares from:
Cheap Flights from Dallas and Fort Worth
Cheap Flights from Houston
Cheap Flights from Boston