High Season - March to May, September to November
Low season - December - February
Seoul Airport Name - Incheon International Airport
Airport Code - ICN
With just one look at Seoul, you'll understand why it's so popular. There is no city in the world more competent at spotting a craze and blowing it up and plastering it on every street corner and back alley with mind-boggling rapidity.
The city of South Korea is a flurry of activity, a high-energy metropolis with a population of 10 million people who completely embrace the work hard, party hard lifestyle. And, because South Korea is small, with Seoul being a four-hour train trip from even the most remote location, it's simple to go into vacation mode and see the entire nation. Make sure you give yourself ample time.
Even little streets come alive with frantic bustle during the day and scorching neon after sunset, with clamouring shop workers and the nightly beat of a thousand karaoke clubs hammering eardrums. Seoul is also a town steeped in culture and history.
It's no surprise that so many visitors are captivated by a city with a hyper-efficient transportation system, a low crime rate, inhabitants eager to please international visitors, and an almost unbelievable amount of locally created modern art.
Round Trip Economy class Tickets to Seoul (ICN):

Round Trip Business Class Tickets to Seoul (ICN):

Call us on 1-866-723-9393 to book with the above fares.

Places to Visit -
The city offers a diverse selection of tourist attractions, ranging from outdoor activities such as hiking Mount Namsan and its surrounding park to indoor entertainment such as visiting one of Seoul's numerous museums.
1] N Seoul Tower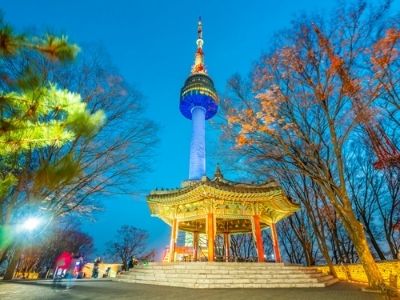 From its position on the slope of Mount Namsan, this communications and observation tower, which rises over 500 meters above the city, offers magnificent views of the city.

2] Bukchon Hanok Village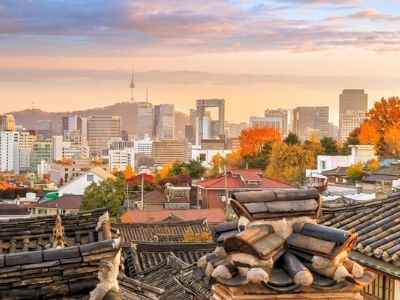 The name Bukchon Hanok means "northern village dwellings" in Korean. Because the hamlet is flanked by the Gyeongbokgung Palace, Changdeokgung Palace, and Jongmyo Shrine, many of the Hanoks have been turned into restaurants, tea shops, guest rooms, and other establishments so that tourists may experience the true traditional Korean lifestyle.

3] Gyeongbokgung palace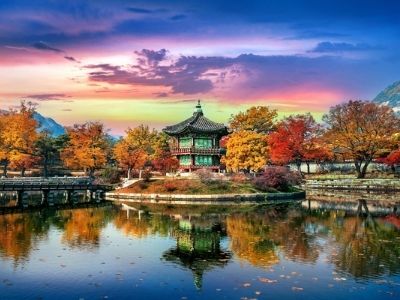 Gyeongbokgung Palace, the largest and unquestionably most magnificent of Seoul's five great palaces, should be on everyone's list of must-see tourist attractions. It is one of the most well-known historical landmarks in Seoul, and it says volumes about the city's culture and architectural growth, making it a must-see on everyone's list of things to do in Seoul.

4] Lotte World Tower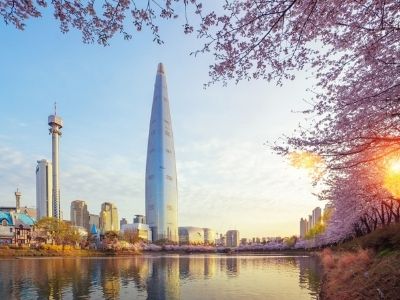 The Lotte World Tower skyscraper is one of Seoul's newest attractions. It is the highest skyscraper in South Korea, standing 500 meters above ground and now ranking sixth in the world. The vase-like form, which has soft curves, is meant to resemble traditional Korean ceramics.

5] Seoul Museum of Arts
SeMa, as it's known to locals, is a significant collection of artwork, mostly from the contemporary age, that's located behind the Deoksugung Palace. Although the art museum concentrates on Korean art and artists, it also includes a good variety of international works and creators. Unique artifacts and artwork are also shown in changing temporary and visiting exhibits.
Check our amazing deals on business class flights to Asia destinations.