Cheap flights from Orlando (MCO) - Domestic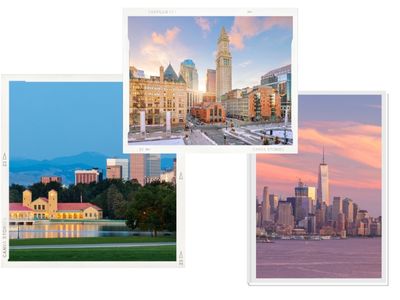 Orlando (MCO) ⇔ Atlanta (ATL)
Business Class | Round Trip
$786
BOOK NOW
---
Orlando (MCO) ⇔ Boston (BOS)
Business Class | Round Trip
$843
BOOK NOW
---
Orlando (MCO) ⇔ Chicago (CHI)
Business Class | Round Trip
$546
BOOK NOW
---
Orlando (MCO) ⇔ Detroit (DTW)
Business Class | Round Trip
$756
BOOK NOW
---
Orlando (MCO) ⇔ Philadelphia (PHL)
Business Class | Round Trip
$707
BOOK NOW
---
Orlando (MCO) ⇔ Denver (DEN)
Business Class | Round Trip
$941
BOOK NOW
---
Orlando (MCO) ⇔ Charlotte (CLT)
Business Class | Round Trip
$587
BOOK NOW
---
Orlando (MCO) ⇔ Dallas (DFW)
Business Class | Round Trip
$758
BOOK NOW
---
Orlando (MCO) ⇔ Houston (IAH)
Business Class | Round Trip
$825
BOOK NOW
---
Orlando (MCO) ⇔ New York (NYC)
Business Class | Round Trip
$745
BOOK NOW
---
Orlando (MCO) ⇔ Pittsburgh (PIT)
Business Class | Round Trip
$798
BOOK NOW
---
Orlando (MCO) ⇔ Cleveland (CLE)
Business Class | Round Trip
$721
BOOK NOW
---
Orlando (MCO) ⇔ Indianapolis (IND)
Business Class | Round Trip
$757
BOOK NOW
---
Cheap flights from Orlando (MCO) - International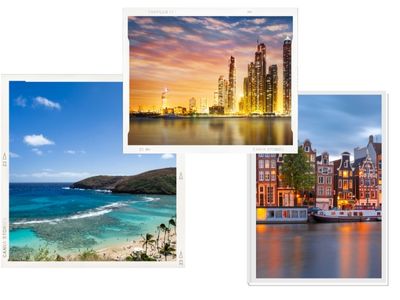 Orlando (MCO) ⇔ San Juan (SJU)
Business Class | Round Trip
$1,056
BOOK NOW
---
Orlando (MCO) ⇔ Honolulu (HNL)
Business Class | Round Trip
$2,309
BOOK NOW
---
Orlando (MCO) ⇔ Dubai (DXB)
Business Class | Round Trip
$2,444
BOOK NOW
---
Orlando (MCO) ⇔ Punta Cana (PUJ)
Business Class | Round Trip
$1,186
BOOK NOW
---
Orlando (MCO) ⇔ Amsterdam (AMS)
Business Class | Round Trip
$2,075
BOOK NOW
---
Orlando (MCO) ⇔ Sao Paulo (CGH)
Business Class | Round Trip
$2,375
BOOK NOW
---
Orlando (MCO) ⇔ Frankfurt (FRA)
Business Class | Round Trip
$2,787
BOOK NOW
---
Orlando Airport Information:
Six miles southeast of Orlando's downtown is the large public airport known as Orlando International Airport. Orlando Airport served 50,613,072 people in 2019, making it the busiest airport in the state and the tenth busiest airport in the country.
Address: 1 Jeff Fuqua Blvd, Orlando, FL 32827
Phone: (407) 825-2001
Code: MCO
Hub for: Southwest Airlines, Spirit Airlines, JetBlue, Silver Airways
For more information about the Orlando Airport Visit this page.
About Orlando
Orland, located in Central Florida, is the 5th largest city in Florida, also ranked the largest inland city in the State. Spread over an area of 286.7 square kilometers. Orlando city has an amazing collection of theme parks, attracting over 51 million tourists a year. The city is also named as" The Theme Park Capital of the World". The most visited and the king of theme park resorts is Walt Disney World. It stations 4 theme parks within itself, Magic Kingdom, Epcot, Disney Hollywood Studios, and Disney's Animal Kingdom. Get your dose of thrill in Walt Disney World, at Twilight Zone of Terror. To see everything at Walt Disney is impossible, therefore pick your must-see attractions. It is the details that make Walt Disney a Magical Place. After having fun with Mickey and Minnie, teleport yourself to the Wizarding World of Harry Potter. It is a faithful recreation of the world of Harry Potter. Here, from seeing Dumbledore's office to having a wand choose you at Olliverwand are present. Every moment of Harry Potter can be lived here, a moment of rejoicing for fantasy lovers. Holding the most thrilling theme park rides in Orlando. It is the best place for thrill seekers. Moving on, there's a share of theme parks for aquatic lovers too, the Seaworld Park and Entertainment. It is best known for its live show featuring the mascot Shamu. Recent additions to the park are Turtle Trek a 360-degree, 3D movie. It takes you through a hidden world of Nyah, a deep sea turtle hatchling. A part of the Seaworld is Discovery Cove, where you get a chance, to get personal with bottlenose dolphins. Discovery Cove also gives you an opportunity to snorkel with fish and stingrays. The newest major theme park is the current attraction named Legoland. Spread on an area of 150 acres, the land is packed with 50 rides and several shows and attractions. Choose from 10, themed areas built around everything from pirates to medieval castles. Situated 15-20 minutes from the International Drive area is, Gatorland. It is the world's largest collection of white alligators. Expanded on a 110-acre land, it is a habitat for alligators, crocodiles, snakes, and other exotic wildlife. A visit here, and fill your day with the scaly thrill of the land. Get a life; drown yourself in Orlando, an exotic collection of theme parks. The most aspired place for thrill lovers.
Also, View our Special Airfares from:
Cheap Flights from Houston
Cheap Flights from Dallas
Cheap Flights from San Diego
Cheap Flights from Boston