Looking for a budget-friendly way to travel? Look no further! Our page offers a wide range of cheap flights from Austin to both domestic and international destinations. Whether you're planning a quick weekend getaway or a longer vacation, we've got you covered with airfares starting as low as $345. Browse our selection and book your next trip with Travelguzs today
| | |
| --- | --- |
| Low Season | January |
| Best one-way deal | $35 |
| Airport IATA Code | AUS |
| Top Airline | Southwest Airlines |
| Business Class From | $272 |
| Domestic Destinations | 78 |
| International Destinations | 93 |
Cheap Flights from Austin AUS, Texas - International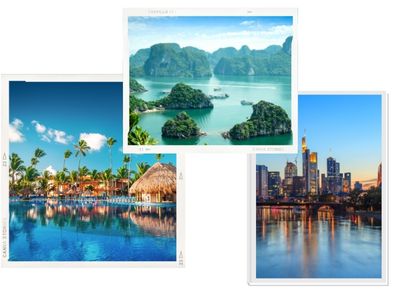 Austin (AUS) ⇔ Punta Cana (PUJ)
Business Class | Round Trip
$1,665
BOOK NOW
---
Austin (AUS) ⇔ Cancun (CUN)
Business Class | Round Trip
$1,198
BOOK NOW
---
Austin (AUS) ⇔ Cancun (CUN)
Business Class | Round Trip
$1,198
BOOK NOW
---
Austin (AUS) ⇔ Mexico City (MEX)
Business Class | Round Trip
$1,077
BOOK NOW
---
Austin (AUS) ⇔ Montego Bay (MBJ)
Business Class | Round Trip
$1,269
BOOK NOW
---
Austin (AUS) ⇔ London (LON)
Business Class | Round Trip
$4,084
BOOK NOW
---
Austin (AUS) ⇔ Frankfurt (FRA)
Business Class | Round Trip
$4,184
BOOK NOW
---
Austin (AUS) ⇔ Mumbai (BOM)
Business Class | Round Trip
$4,132
BOOK NOW
---
Austin (AUS) ⇔ Dubai (DXB)
Business Class | Round Trip
$3,286
BOOK NOW
Don't see your destination listed for Cheap International flights from Austin? Contact us at 1-866-723-9393 and let our certified travel experts plan your trip to anywhere in the world.

Cheap Flights from Austin AUS, Texas - Domestic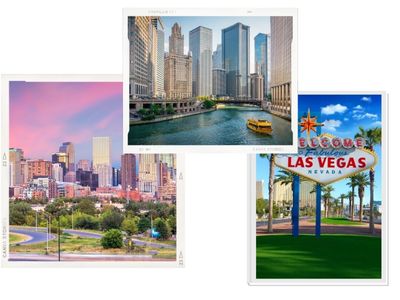 Austin (AUS) ⇔ Las Vegas (LAS)
Business Class | Round Trip
$998
BOOK NOW
---
Austin (AUS) ⇔ Orlando (MCO)
Business Class | Round Trip
$967
BOOK NOW
---
Austin (AUS) ⇔ Chicago (CHI)
Business Class | Round Trip
$963
BOOK NOW
---
Austin (AUS) ⇔ Denver (DEN)
Business Class | Round Trip
$670
BOOK NOW

Austin City
Austin, the capital city of Texas, is a vibrant and exciting place to visit. Known for its live music scene, delicious food, and beautiful outdoor spaces, Austin is a city that has something for everyone. The city is located in the heart of the Hill Country, which is home to several lakes and parks that offer plenty of opportunities for hiking, swimming, and boating. Austin is also home to the world-famous South by Southwest (SXSW) festival, which brings visitors from all over the globe to enjoy music, film, and interactive events. The city's live music scene is diverse, with everything from country and blues to rock and hip-hop being represented. Foodies will love Austin too, with a wide variety of options available, from Tex-Mex to farm-to-table restaurants. The downtown area also boasts several museums, cultural institutions, and the iconic Texas State Capitol building.
Austin Airport Information:
---
Address: 3600 Presidential Blvd, Austin, TX 78719, United States
Phone: +1 512-530-2242
Code: IATA: AUS, ICAO: KAUS, FAA LID: AUS
Opened: 1999
Nestled just a stone's throw away from the bustling metropolis of Austin, Texas, lies the Austin–Bergstrom International Airport (ABIA). This Class C international airport is the gateway to the Greater Austin metropolitan area and offers travelers an array of services and amenities. With a location just 5 miles southeast of downtown Austin, ABIA spans an impressive 4,242 acres and boasts two well-maintained runways and three state-of-the-art helipads.
Operated by the City of Austin, the Austin-Bergstrom International Airport (ABIA) is not only a vital transportation hub but also a major economic powerhouse in Central Texas. ABIA is one of the fastest-growing mid-sized airports in the United States.
Frequently Asked Questions (FAQ):-
---
Q: What are the most popular international destinations for flights from Austin?
A: Mexico, Canada, the Caribbean, and Europe, although we book flights to destinations all over the world.
Q. How many airlines fly from Austin?
A. There are 19 airlines operating flights from Austin to 93 airports worldwide.
Q. How many direct international flights from Austin
A. Austin Airport has non-stop passenger flights scheduled to 93 destinations in 9 countries.
Also, view below special airfares:
Cheap Flights from San Diego
Cheap Flights from Denver
Cheap Flights from Chicago